Ceramic Grating Plate with Garlic Peeler & Gathering Brush
The Essential Kitchen Tool
Handmade Ceramic Grating Plate used to grate Garlic, Ginger, Nutmeg, Hard Cheese and so much more.
Silicone Garlic Peeler and Wooden Handle Gathering Brush included.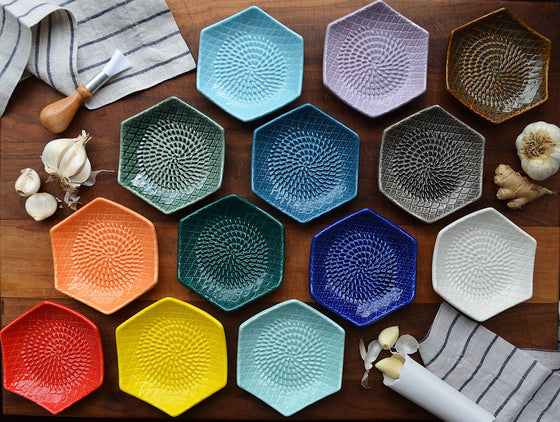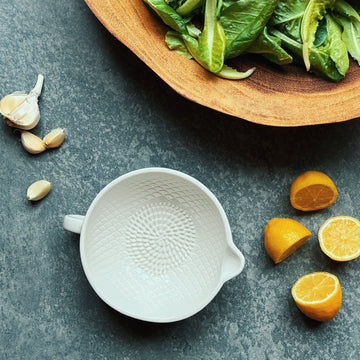 The Grate Plate
The Three Piece Set Includes: Handmade Ceramic Grating Plate, Silicone Garlic Peeler & Wooden Handle Gathering Brush.
Shop Now
The Unique Design
The Mother-Daughter team designed The Grate Plate with Stoneware Ceramic so the ridges are strong enough to grate, yet soft enough on your fingers. The hexagonal shape is intended to fit comfortably in your hand while grating your food of choice.
Beauty Meets Function
The presentation-worthy plate combines functionality with a polished finish, making it a perfect gift for hosts, home cooks, or anyone who appreciates a beautifully made and useful kitchen tool.
Grate & Enjoy
The Ceramic Grater keeps everything contained, providing a no waste punch of flavor.
The Wooden Gathering Brush easily transfers grated foods on to your recipe, and doubles as a cleaning brush.
recipe
Garlic & Olive Oil
Grate 1 Clove of Garlic 
Add Olive Oil, Salt & Pepper
Serve with a fresh Baguette